Do you crave that timeless youthful look? If you said yes, you're not alone! For ages, men and women around the
globe have searched for ways to rejuvenate their skin to give them the fresh, clear complexion that the young and resilient hold. Thankfully, through much research and testing, we now have the resources, technology, and knowledge to capture the look we deemed unattainable for so long. Here, you will find tips and tricks you need to give you the youthful look you desire!
1.

    
Drink plenty of water –
Water is essential in obtaining and maintaining a clear and glowing complexion. Without it, your skin becomes dehydrated, leaving it dull, dry, and loose.
2.

    
Eat nutrient rich foods –
Foods that are packed with antioxidants will do wonders for your skin! They protect your skin from damage and inflammation while also fighting the effects of aging and smoothing fine lines. Good sources of antioxidants include blueberries, dark-colored grapes, pomegranates, raspberries, nuts, seeds, spinach, kale, broccoli, and green tea.
3.

    
Stay active –
Be sure to exercise when you can and stay on your feet as much as possible. This increases the flow of oxygen and nutrients throughout your body and releases toxins when you sweat, leading to clearer and firmer skin.
4.

    
Follow a skincare routine –
Here at Santé MD, we can provide you with all the essential and natural products you will need to maintain a clear, vibrant complexion.
·

     
SPF 50+ Antioxidant Sunscreen –
UV rays are extremely damaging to our skin. It can cause wrinkles, splotchy pigmentation, dryness, and even cancer, so it is very important to use sunscreen on a daily basis.
·

     
Pro-Collagen 20% Vital C –
This is a moisturizing serum that will help brighten and rejuvenate your skin and protect you from the irritation and dryness that lack of moisture causes.
·

     
Retinol Forte –
This handy serum gives your skin the boost it needs by diminishing the appearance of fine lines and wrinkles and giving you firmer, smoother, and evenly toned skin.
·

     
Firming and Brightening Eye Repair
–
This product speaks for itself! It firms and brightens those pesky under the eye bags.
·

     
Night Crème –
Our night crème will help enhance your skin's natural repairing process while you sleep.
5.

    
Sleep –
Our skin repairs and rejuvenates itself the most when we are sleeping, so be sure you get a good 8 hours of
undisturbed rest.
6.

    
Aesthetic treatments –
Although this is not a natural way to obtain the youthful look, it is still a safe and sure-fire way to get the look you desire. Here at our luxury facility, we provide our clients with many different in-house services to help them get the look they want and deserve.
·

     
Complimentary Skin Consultation
– It is a good idea to come in and
      have a complimentary skin analysis done using our state-of-the-art technology, VISIA,
before making any decisions. This machine will give us all the facts about your skin so that we are better able to determine what is best for you.
·

      
VI Chemical Peel 
– This non-surgical chemical peel procedure improves the overall skin texture, skin tone, revives youthfulness, and leaves the face feeling very smooth. The chemical peel can also be combined with a facelift to tighten any loose or hanging skin.
·

     
Hydrafacial
– Our Hydrafacials are a great way
to help rejuvenate and revitalize your skin. It is the newest advancement in non-laser skin resurfacing and will improve the appearance of fine lines, wrinkles, congested and enlarged pores, oily or acne prone skin, hyperpigmentation, and brown spots. 
·

     
Ultherapy
-
Ultherapy stimulates collagen production by delivering focused ultrasound energy to the skin's foundation layer without cutting or disrupting the surface of the skin. Results will appear over 2-
3 months as new collagen works to lift and tighten the skin.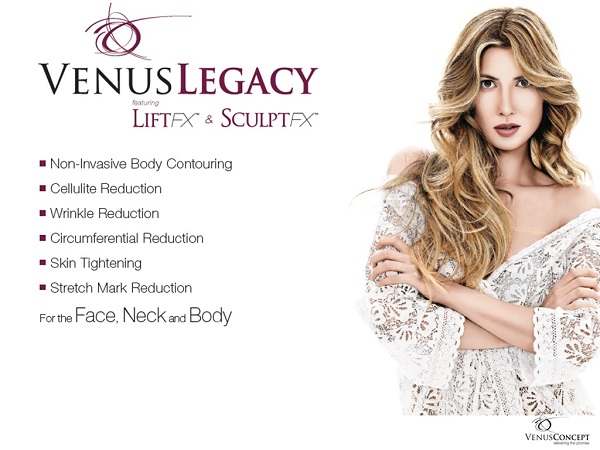 ·

     
Venus Legacy Skin Tightening
– This non-invasive treatment
will reduce acne scarring, tighten your skin, minimize pore size, and improve your skin tone and texture.
·

Microneedling
- This is a minimally invasive procedure that will help diminish any scars, revive sluggish skin, and

rejuvenate

 your overall complexion.  
·

Botox & Fillers
- These will either "fill" in the skin depression or stop a muscle from contracting and forming a wrinkle on the surface. The treatment is fast and easy with pain, equating to no more than a pinch. It produces real, noticeable results within 24 to 48 hours.  
To book an appointment with us,
please visit www.santemd.com or call us at
(404) 255-9000